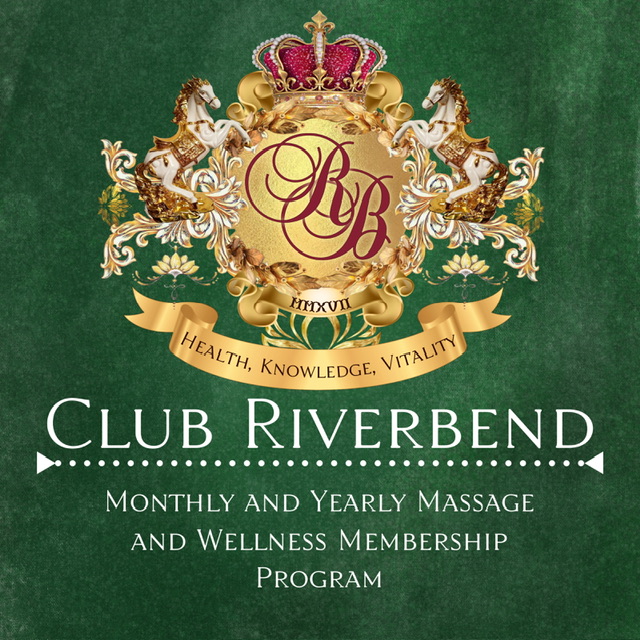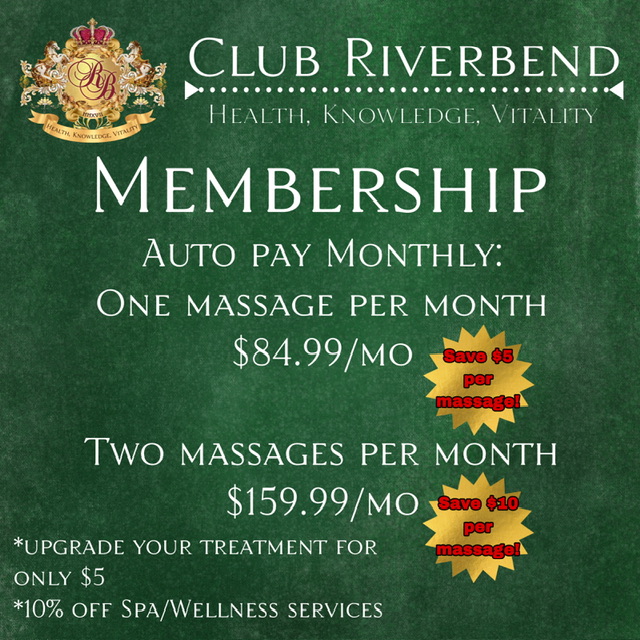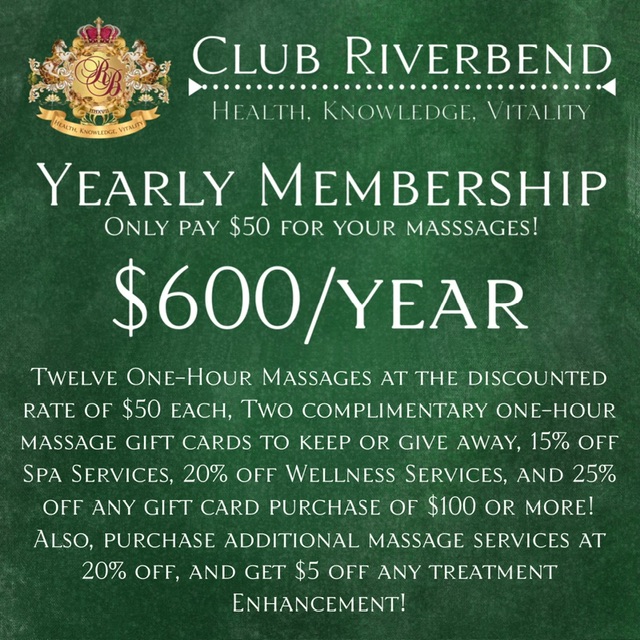 Join Club Riverbend Today!
*Unused sessions may be gifted to any member of your family within the same residence.
Sign up at anytime. $100 initiation fee on all new Yearly memberships. Yearly membership must be renewed by Dec 1st each year. Memberships received after July 31st will be considered as the following year, however, you may start using your membership perks right away.
*Monthly Memberships auto-renew every 30 days from date of purchase. 90 day rollover on unused services. May be paused or canceled at anytime.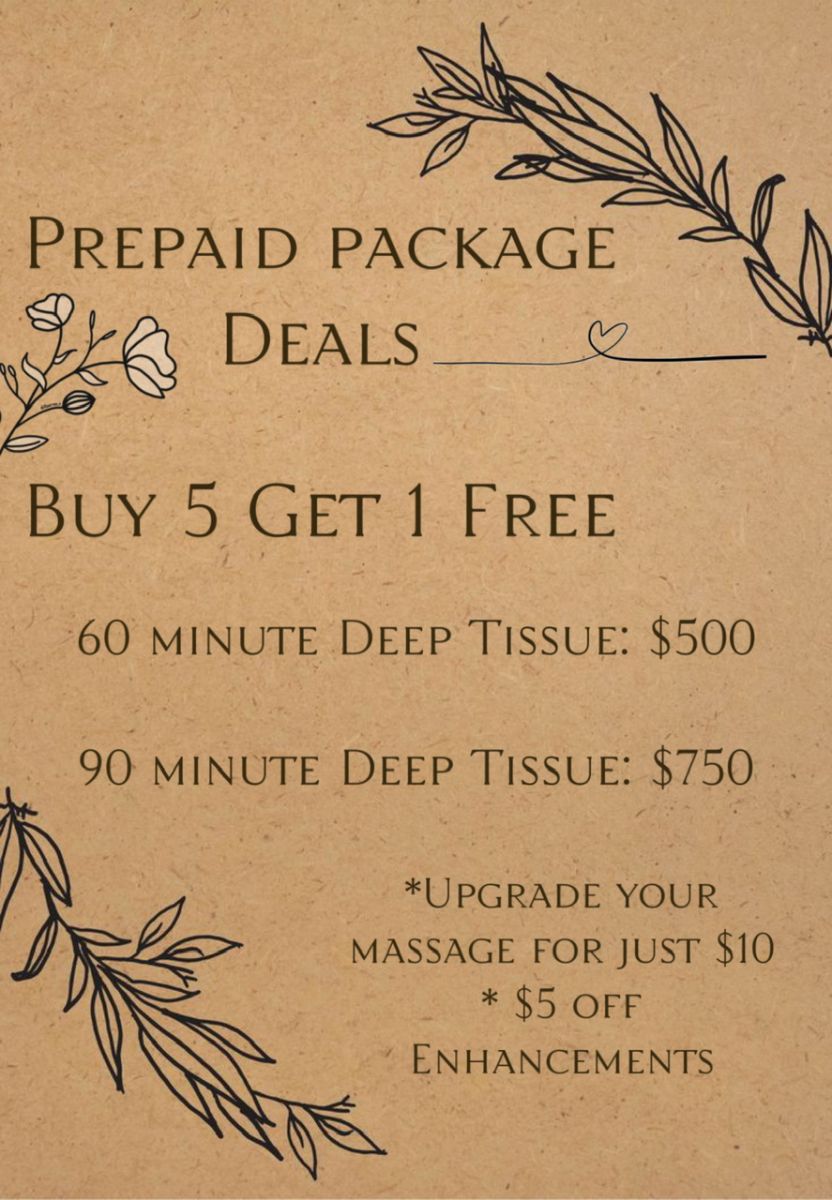 Prepaid Packages are FANTASTIC for those who want to save money but also need regular, or as-needed massage therapy services. Pay up front, and use your services at your own pace. The best part? You get Six services for the price of Five! Purchase online or in-store.