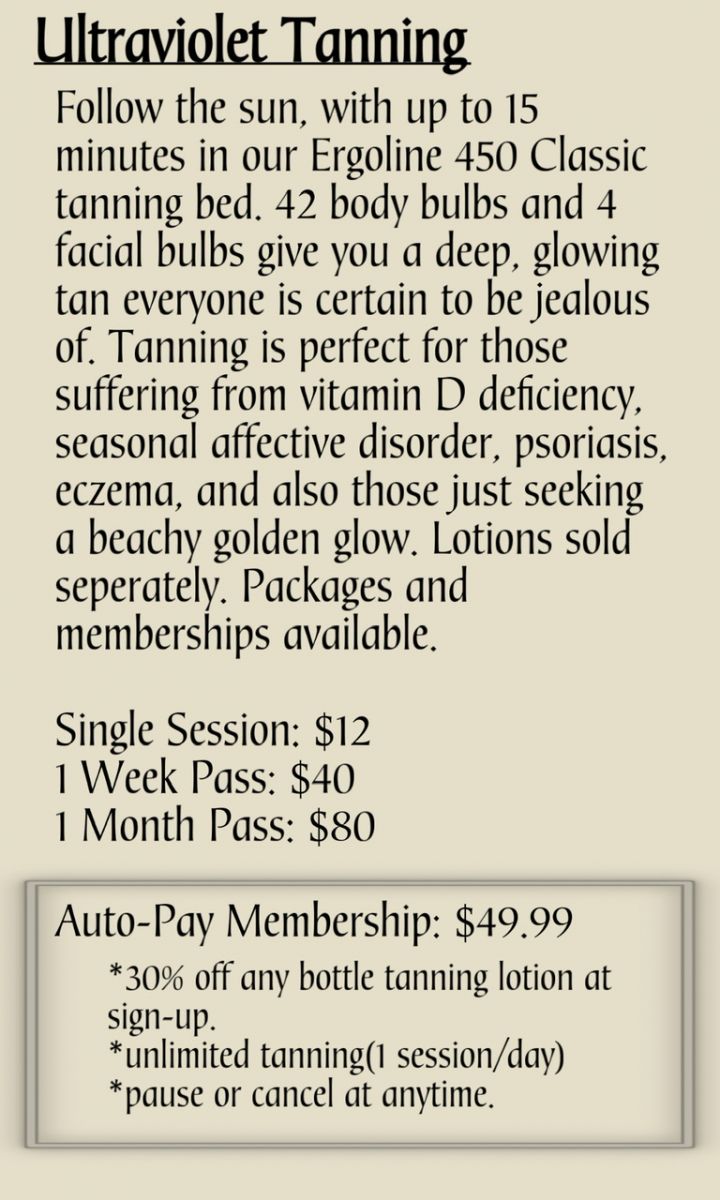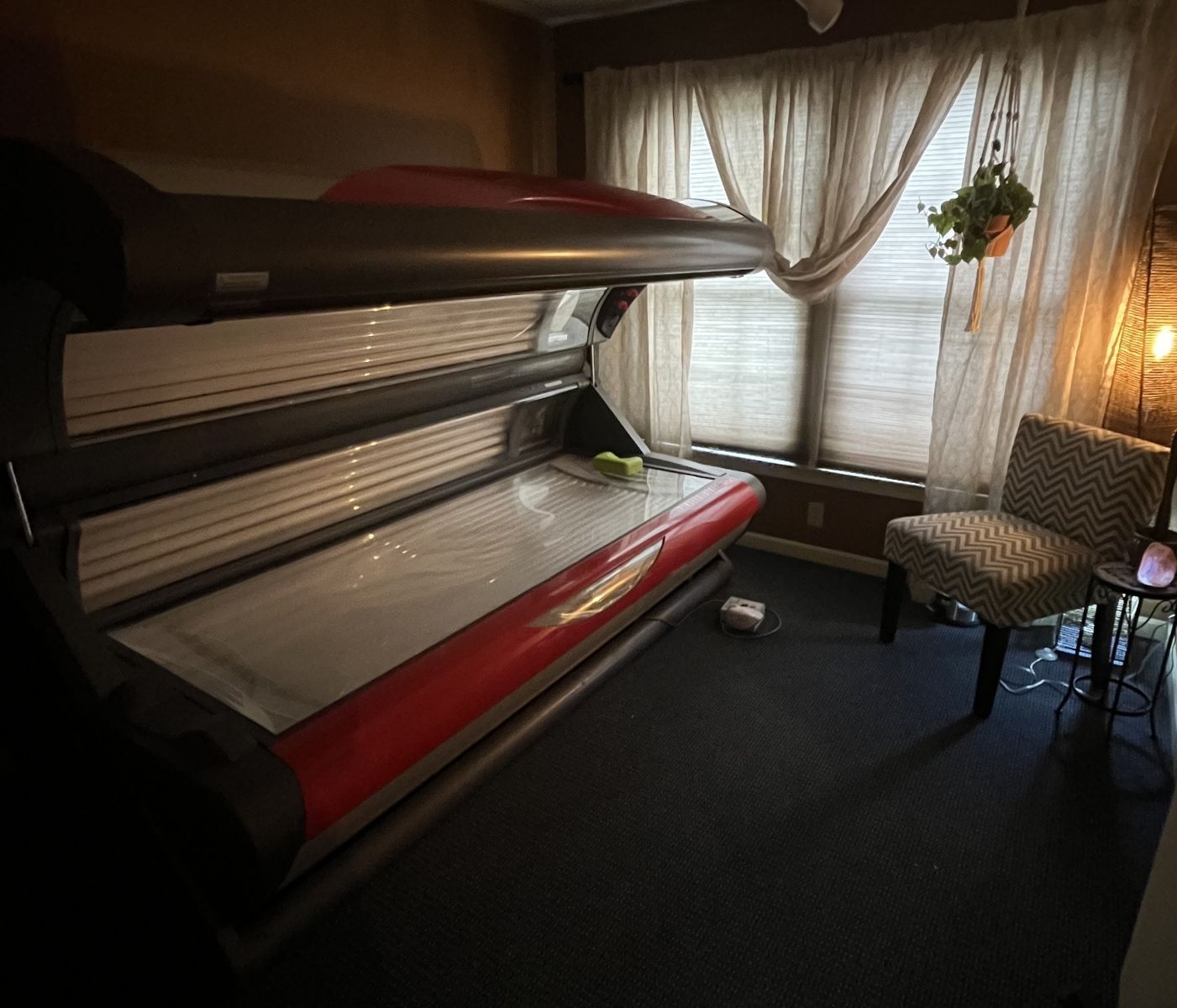 *Auto-pay memberships require a valid debit or credit card that will be automatically charged $49.99 every month.
Tanning sessions are on a by-appointment basis. Please call ahead to schedule. Last session ends 30 minutes prior to close.
Owners' Manual:
http://support.jkamerica.com/index.php?View=file&EntryID=159
*Must be 18 or older to use the solarium without a prescription from a licensed physician.